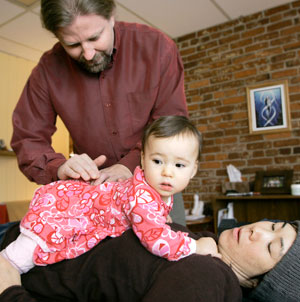 Welcome to Bend, Oregon and to Heartstone Family Chiropractic.  My chiropractic work assists in the restoration and optimization of your health and provides many benefits.
This site has two main purposes:  
First, to answer general questions you may have regarding chiropractic care, and Secondly, to show you what sets my unique style of work apart.
In my office, I practice with a simple, easy-to-understand approach to health:
Health comes from within us; it is our natural state of being.
My mission is to provide a level of care for you and your family which can release stress and tension, which are limiting your full expression of health.
Imagine living without that nagging pain or insistent tightness.  Imagine feeling your body opening and moving as you heal and become more whole.
If this alternative sounds good to you, give Heartstone Family Chiropractic a try.
Don't forget to read and accept Heartstone Chiropractic's Policies and to complete the Patient Intake Form to save time during your first visit. That way, I will have a complete record for your care.